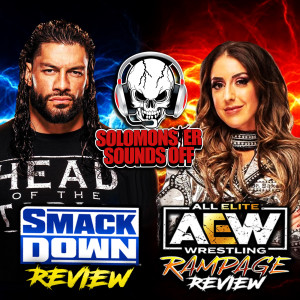 Saturday Apr 30, 2022
WWE SmackDown & AEW Rampage 4/29/22 Review - NXT RELEASES + TITLE UNIFICATION CANCELED?
Solomonster reviews WWE Smackdown and AEW Rampage for April 29th with WWE canceling the planned Winner Take All Tag Team Title Unification Match at WrestleMania Backlash in favor of a 6-man tag team main event.  Or are they?  Plus, Samoa Joe defends his Ring of Honor TV title for the first time, and breaking news on 10 total NXT talent releases including some surprising names.