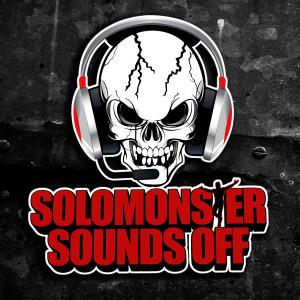 Sunday Jan 16, 2022
Sound Off 739 - WHY WWE TAKING THE MORAL HIGH GROUND WITH AEW IS HILARIOUS
Solomonster has a PACKED SHOW with thoughts on Mustafa Ali asking for his WWE release... MLW files an antitrust lawsuit against WWE, what they allege the company did and where things are likely to end up... WWE releases a statement singling out AEW's "GORY SELF-MUTILATION" on its Rampage New Year's Smash show, why I would bet anything Vince McMahon came up with the statement himself, his history of making similar statements and why WWE taking the moral high ground will never NOT be funny... WWE wants WARDLOW when his AEW contract is up?... the Elimination Chamber match changing names?... Corey Graves reportedly cleared to wrestle again and why this isn't much of a news story... Tammy Sytch ARRESTED again for threatening to murder her boyfriend... Bob Saget's death and his small connection to pro wrestling... previewing the biggest show in GCW history next Sunday at the Hammerstein Ballroom... actual praise for some things we saw on Raw last Monday... how Lita very nearly ended up in AEW last year and why I'm glad it didn't happen... NXT creative no longer operating independently and instead reporting to Bruce Prichard... rumors of AEW stars appearing in the Royal Rumble and why Tony Khan would be stupid to even consider it... and podcast plans for the 30th anniversary of the 1992 Royal Rumble!  Take the Hawthorne personal care quiz at hawthorne.co and use promo code SOLOMONSTER for 10 PERCENT OFF your first order!
Comments (1)
To leave or reply to comments, please download free Podbean or

Sunny been in jail, did porn, and been passed around more times than a blunt in Snoop's green room. Yet Chyna, Joanie Damned Laurer, couldn't go in the H.O.F as a solo act. She did more for the biz than Sunny and I was a Sunny fan. Smh.