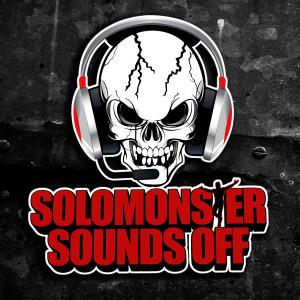 Sunday Jan 09, 2022
Sound Off 738 - WHY IT'S GAME OVER FOR TRIPLE H + WRESTLING PREDICTIONS FOR 2022!
This was the week the black and gold NXT brand was officially laid to rest and it was GAME OVER for Triple H.  Solomonster gives his thoughts on the Performance Center releases, including Samoa Joe and William Regal, why Triple H doesn't deserve a pity party and the reasons why he fell out of favor the way he has with Vince McMahon... WWE teasing a possible unification match between Roman Reigns and Brock Lesnar for WrestleMania, why it won't happen and how things are likely to play out at the Royal Rumble with Lesnar and Bobby Lashley... debunking the fallacy of the Royal Rumble being used to elevate new talent to the main event and why, if he loses his title to Lashley, Brock Lesnar SHOULD win the Rumble match... AJ Styles has the worst match of his career on Raw... Impact Knockouts champion Mickie James announced for the women's Royal Rumble and the REAL reason why it's happening... why Rey Fenix is the luckiest SOB alive after suffering his horrifying arm injury on Dynamite... reviews for AEW BATTLE OF THE BELTS and WRESTLE KINGDOM 16 including some unintentional Dave Meltzer comedy on Shibata's return... and then, it's time for the 2022 PREDICTION SHOW looking back at what we got right and wrong last year, and gazing into our crystal ball to see what this year will bring in the wrestling world!  Get an extra THREE MONTHS FREE with EXPRESSVPN when you visit EXPRESSVPN.COM/SOLOMONSTER and support the Sound Off!
Comments
(3)
To leave or reply to comments, please download free Podbean or

That Julia Hart intro was hard af. Hard not to say she was right. At this point, why would anyone want to sign a contract with WWE, knowing that you can get cut at any point without you even knowing about it?