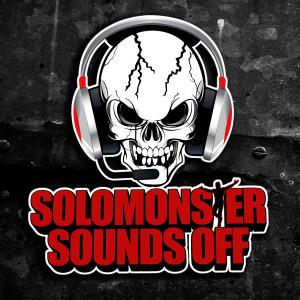 Sunday Mar 08, 2020
Sound Off 642 - WWE ELIMINATION CHAMBER PREDICTIONS + DARK SIDE OF THE RING RETURNS!
SOUND OFF 642 runs down the card for WWE Elimination Chamber 2020 with predictions, Vince McMahon said to be SOURING on Shayna Baszler already and The Undertaker wins for SAD TWEET... more events canceled over coronavirus fears as it potentially threatens WrestleMania... the latest on Scott Steiner collapsing backstage at an Impact Wrestling taping... Matt Hardy teases an AEW debut while Jeff Hardy claims he's cleared to wrestle, but why his legal troubles may not be over yet... where and when you can see the premiere of DARK SIDE OF THE RING season two and the different stories on tap including Chris Benoit, Owen Hart, Dino Bravo and New Jack... why Ricochet has never meant less than he does today... pitching an alternate idea to Randy Orton's explanation for why he attacked Edge... what might the teams look like in the AEW BLOOD AND GUTS match later this month?... would John Cena STAND UP FOR BRAY WYATT if Vince McMahon told him he was beating The Fiend at WrestleMania?... the winners and losers in this year's Wrestling Observer Newsletter Awards... and Solomonster reveals his Top 10 Greatest of All Time, but does CHRIS JERICHO make the list?
Visit audibletrial.com/solomonster to get one FREE audio book when you sign up for a 30-day trial!