SOUND OFF 610 has more on AEW debuting on TNT starting October 2nd and what that first live show needs to achieve (8:19)... CM Punk talks to ESPN and doesn't sound impressed with the way AEW has approached him (16:06)... thoughts on the WWE Smackville special, Finn Balor's illness and the pros and cons of the new WWE Network upgrade (27:14)... a rant on Jimmy Uso's latest DUI arrest and WWE's lazy response (43:09)... the latest on the G1 Climax, including a wild prediction on who will hand Jon Moxley his first loss (54:55)... RAW REUNION does big numbers, but those big numbers keep getting smaller by the year (1:02:39)... Sean Waltman and Scott Hall think DX kind of buried AJ Styles, Gallows and Anderson on Raw (1:15:50)... "Stone Cold" Steve Austin outshines everyone else on Raw in a tremendous finale (1:24:00)... why we may be getting Goldberg against Dolph Ziggler at Summerslam (1:33:25)... defending the decision to do Charlotte vs. Trish Stratus at Summerslam (1:42:49)... Bruce Prichard defends the Vince McMahon "Dr. Heiney" skit as done out of "love and respect" for JR (2:06:17)... how to find some of the oldest wrestling message board posts dating back to the early 1990's (2:14:00)... why did Steve Austin pull out of his match with The Coach at Taboo Tuesday 2005 (2:24:15)... and #3 in our countdown of the TOP 10 GREATEST SUMMERSLAM MATCHES IN HISTORY!
Support for the podcast and get 20 PERCENT OFF and FREE SHIPPING with the code SOLOMONSTER at Manscaped.com!
Comments
(3)
To leave or reply to comments, please download free Podbean or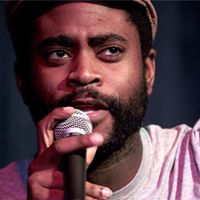 Been waiting for a week can't wait.