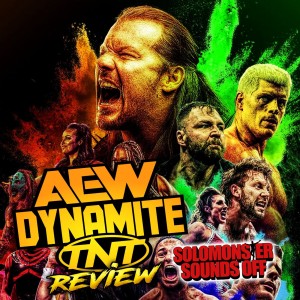 Thursday Jan 20, 2022
AEW Dynamite 1/19/22 Review - THE RETURN OF JON MOXLEY + CODY'S PROMO ADVENTURES!
Solomonster reviews AEW Dynamite for January 19th, featuring the return of former AEW champion Jon Moxley after more than two months off television, and the first words out of his mouth are an F-bomb to a heckler in the crowd.  Also, TNT champion Cody Rhodes returns to deliver a promo that was all over the place, but also took a subtle jab at WWE changing WALTER's name, which is well-deserved, and Sting doing stage dives at 62 years old.  Brighten up your boring Thursday with two hours of Sound Off Extra!